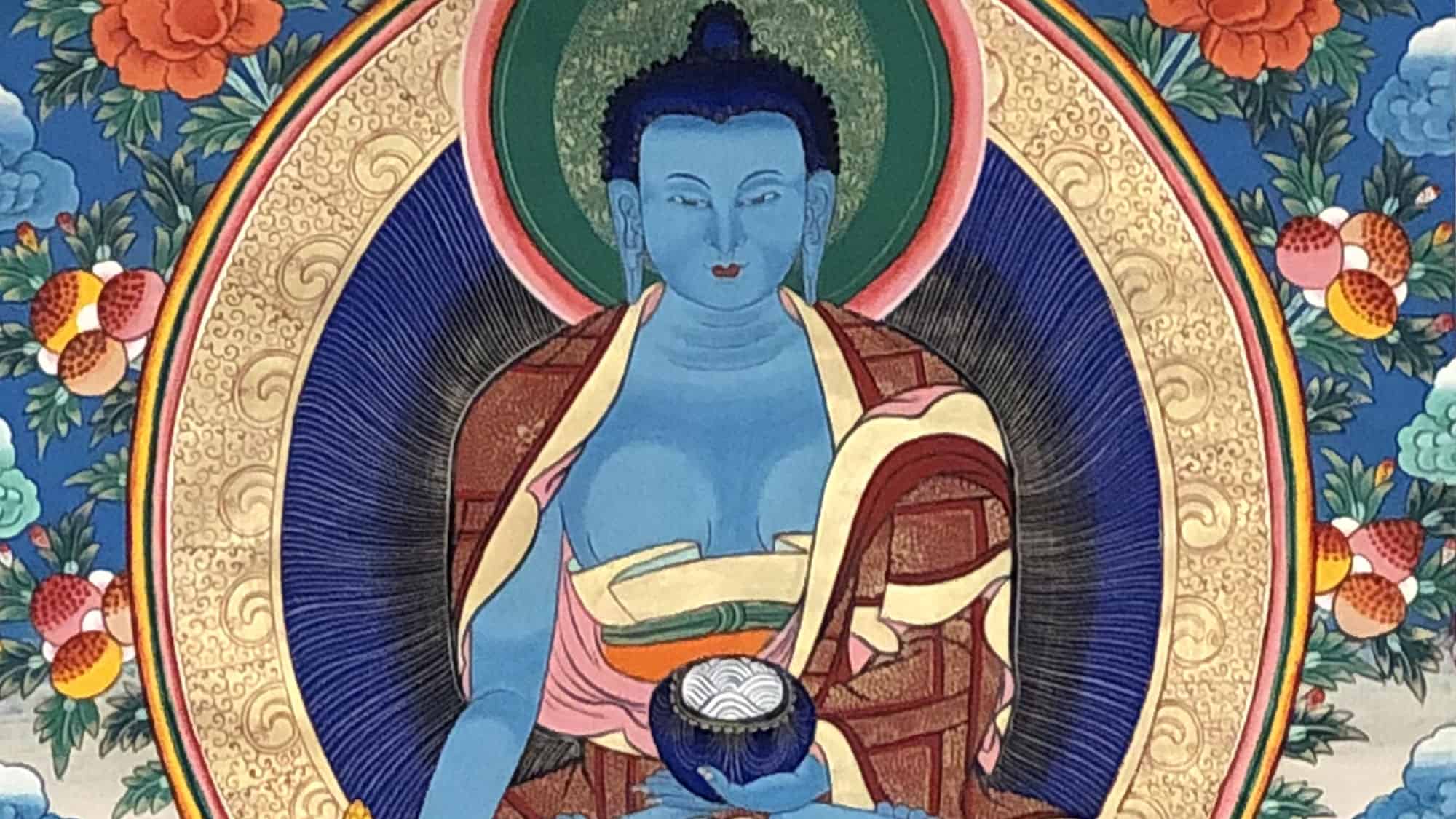 Online: Medicine Buddha Practice
4 PM Vienna time (CEST) / language: English
Connect with the power of your innate potential to heal yourself and the world. The Medicine Buddha practice is a powerful ancient practice to help us unlock our inner healer for the benefit of all beings. 
While we keep in mind all sentient beings as limitless as space who need to connect with the healing power of the Medicine Buddha, if you or a loved one is sick, you may send in their photo and their name to office@suchandra.org. This is powerful because you have a strong karmic connection with them and can link them to this practice through the power of your prayers. We will dedicate the merit to them at the end of the practice.
access or download the Medicine Buddha Sadhana here
About the Sadhana
(practice manual):
This short practice for making offerings to the Medicine Buddha has been specifically arranged by Khentrul Rinpoche to facilitate the accumulation of merit and removal of obstacles. It is based on the visionary experience of Dölpopa.
No Requirements:
Participation in the Medicine Buddha Practice is suitable for all people of all religious or non-religious backgrounds. You do not need to have any empowerments or transmissions to do this practice. The empowerment and the oral transmission increase the potency and connection with the Medicine Buddha, but are not required to start the practice. 
Donations
Open to everyone (free admission). Donations for the Suchandra Institute are welcome.
If you would like to show your appreciation to the Suchandra Institute for organizing this practice session please support our work by making an offering here.
Join Zoom Meeting
Meeting-ID: 925 1507 3611
You can come to all monthly sessions or just drop-in.